1. If you have not yet downloaded the uPlay client, make sure you have done so Please use the following link to download the uPlay client: https://uplay.ubi.com/

2. Open uPlay Client and log into your account. From there, click the "Key"  icon on the top-right. 

3. This opens "ACTIVATE A PRODUCT" option. Put the product key and click on ACTIVATE.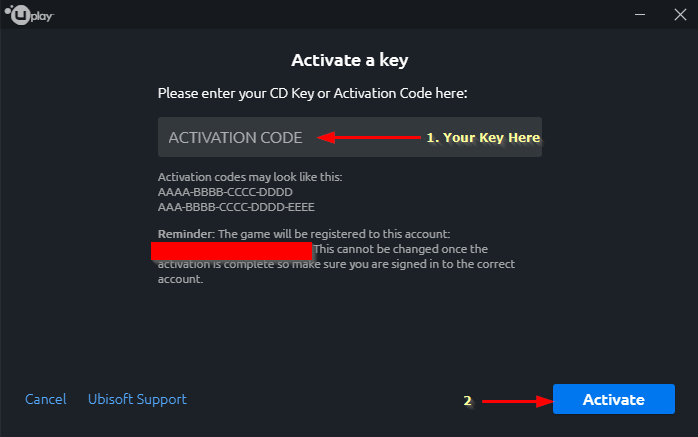 4. After activating, it will automatically add the game to your library, ready to download.
5. Once downloaded, you can play the game.